An Audience With: Patrick Dunne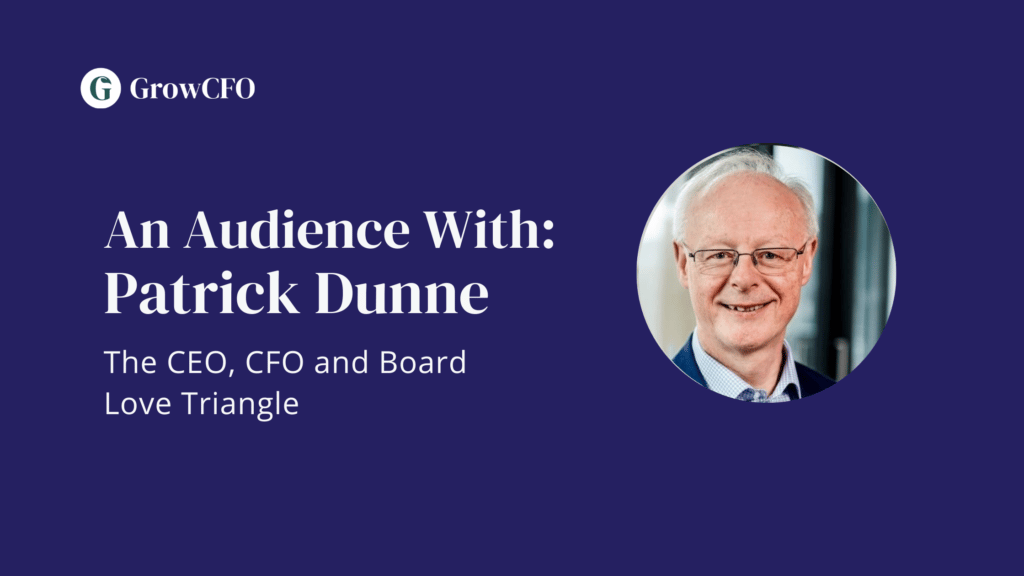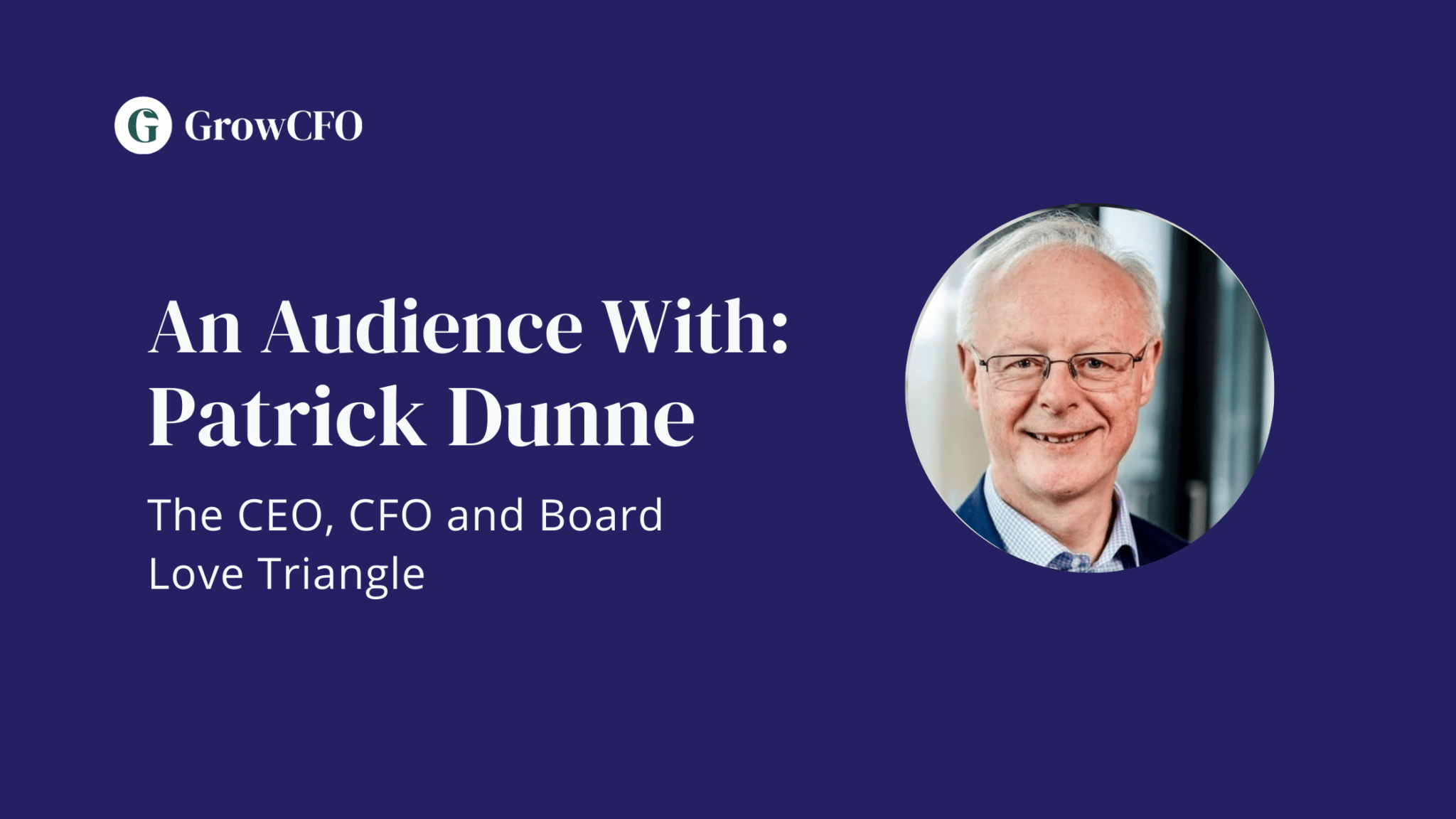 Related Articles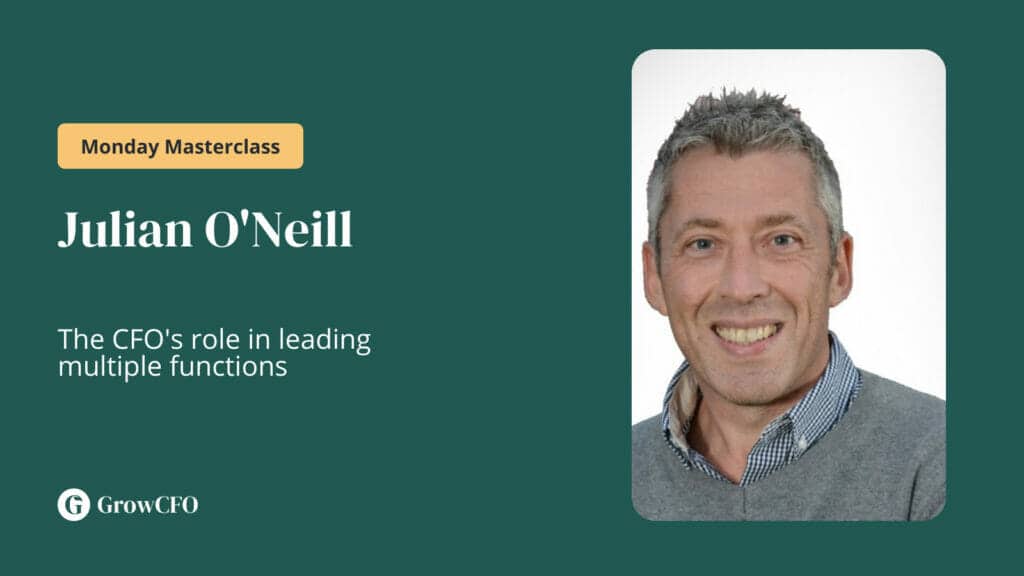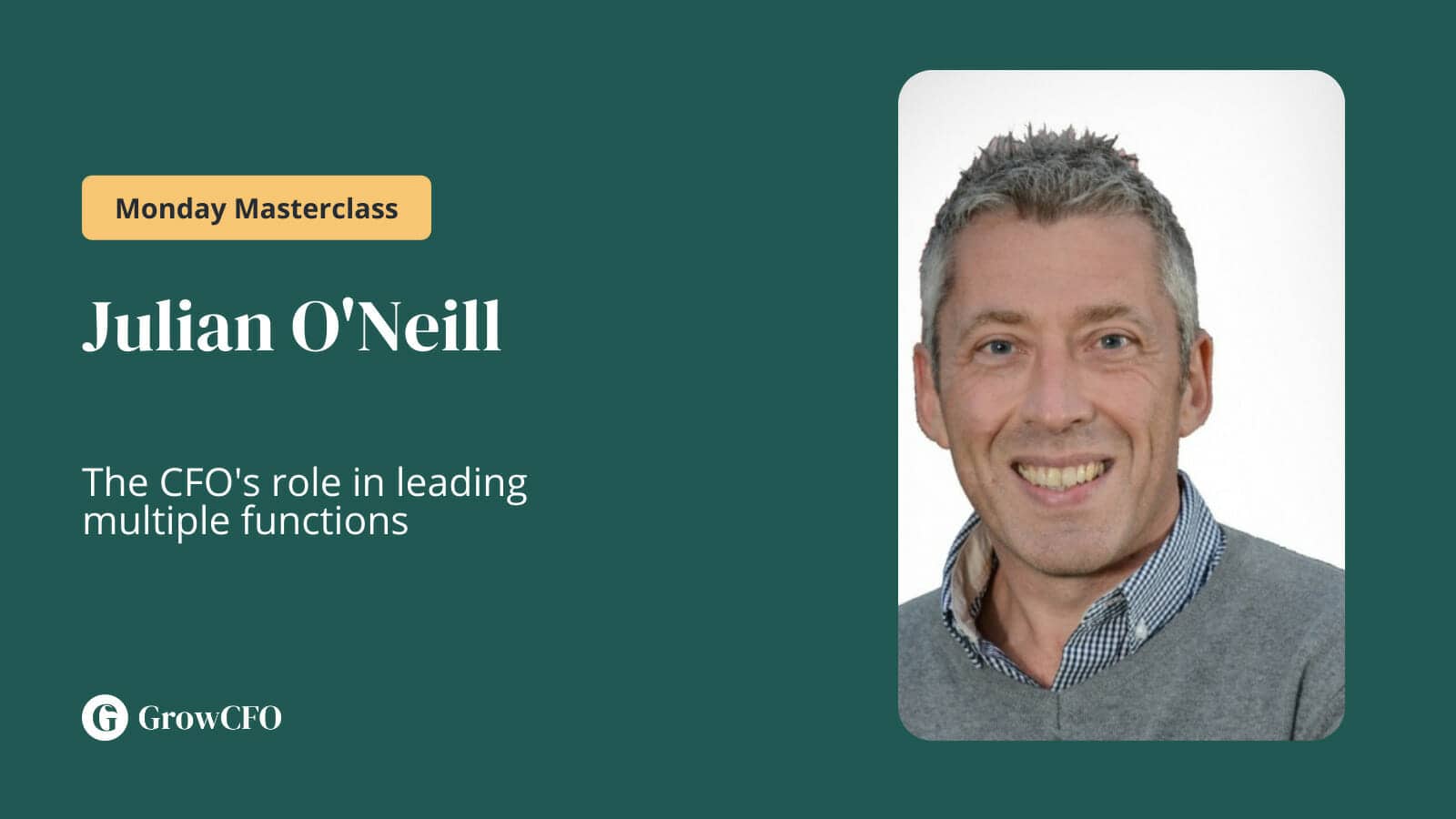 Julian O'Neill is an experienced CFO, CEO, NED, and professional mentor who loves sharing his experience with the wider community. He has enjoyed a very impressive career, including:
CFO roles at TUI Travel PLC, Thomson Airways, Arcadia Group, Biogen and currently Ardent Hire Solutions;
CEO of Biogen- Planning Director and IT Director at Pizza Hut;
Commercial Manager at Siemens;
Business Planning Analyst at Vauxhall Motors; and
NED roles at Greenology and ADBA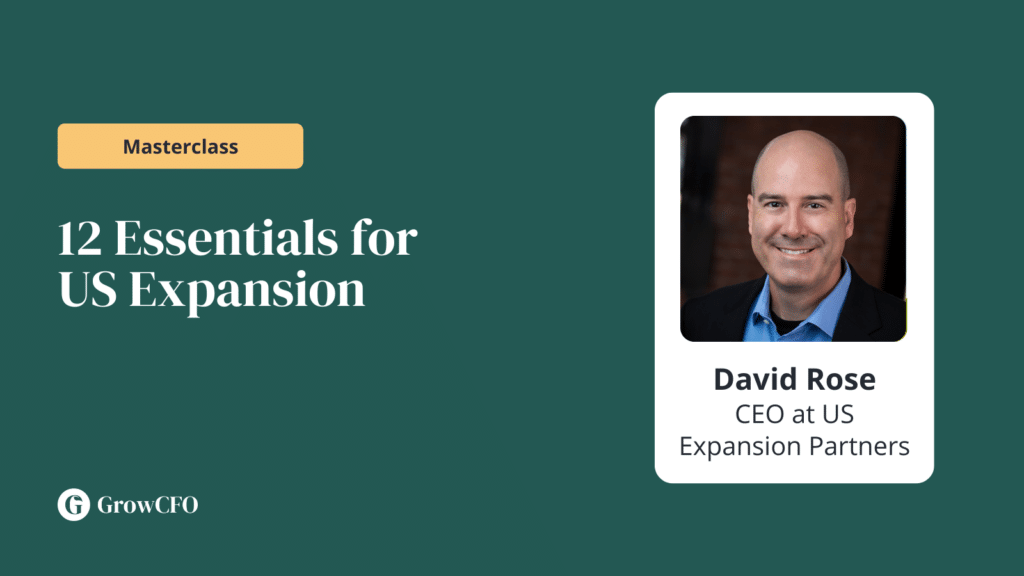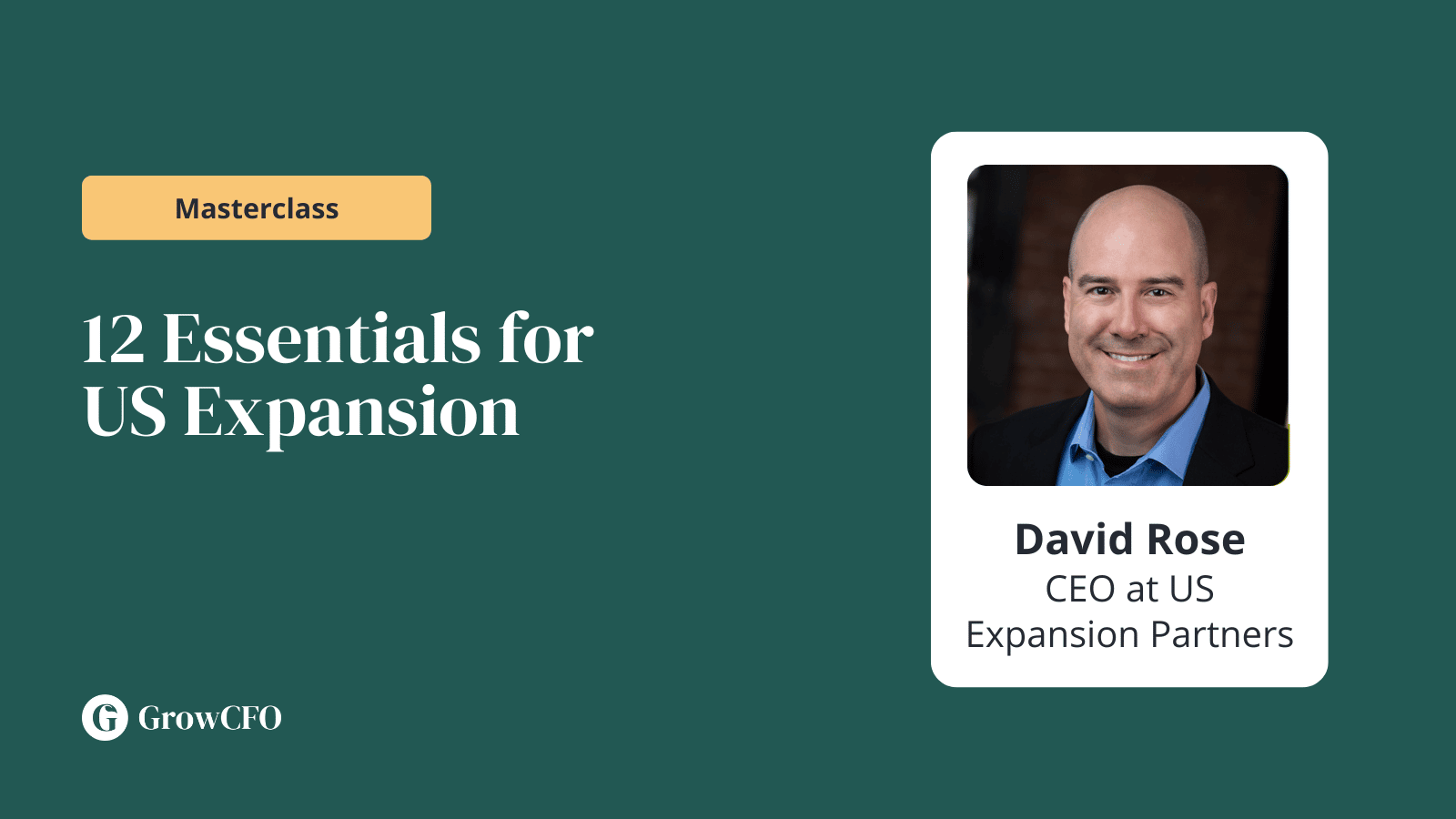 This webinar covers the 12 Essentials for US Expansion. GrowCFO's guest speaker David Rose discusses the key items that finance leaders must address whilst expanding into the US. With his expertise, you'll learn important insights to help you deliver a successful US expansion including entity formation, banking, HR, capital, intellectual property, taxes, insurance, site selection and visas.
David Rose has more than 20 years of leadership experience with Fortune 500, high-growth and start-up companies in the technology, Internet, and media industries. He has previously served as Board Chair, CEO, COO, and VP of Sales and completed exits with four venture backed startups. Mr. Rose is now the Chief Executive Officer at US Expansion Partners. US Expansion Partners assists European technology companies with all aspects of launching, managing, and scaling operations in the United States. David holds a degree in Economics from the University of Tennessee and an MBA from the University of North Carolina, Kenan-Flagler Business School.
Join GrowCFO's Founder and CEO Dan Wells for this MasterClass on budgeting for US expansion. During this workshop, Dan hosts expert David Rose, the CEO at US Expansion Partners, who provides details on the one-time setup costs, annual operating costs, monthly operating costs, and employee costs associated with launching a subsidiary corporation in the US market. This is a session not to be missed by any CFO whose company is considering US expansion.